Fantasy 360 was created to deliver the most personalized and fully immersive experiences imaginable using VR, AR and Projection Mapping.
At Fantasy 360 we create highly engaging and interactive experiences meant to leaving lasting impressions on those that experience them. Flat, two-dimensional content just isn't enough anymore–people want to be able to immerse themselves inside an experience and see, hear and feel it. Our team of creative thinkers is focused on delivering the most personalized and fully immersive experiences imaginable. Imagine how much more engaging a live event broadcast might be if fans had the controls over where they sat and what they watched. Now it's happening.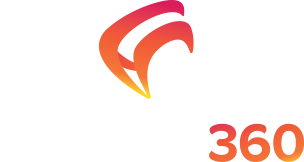 Fantasy 6 Sports, along with its subsidiary Fantasy 360 Technologies specializes in building immersive experiences virtual reality, augmented reality & projection mapping.
The subsidiary allows Fantasy 6 Sports Inc. to effectively tap into the fast-growing market built on immersive experiences in which fans use VR devices to either play games or watch live sporting events. According to Digi-Capital's new Augmented/Virtual Reality Report 2015, the AR/VR market could hit $150 billion in revenues by 2020.
Having the ability to immerse oneself in a live sporting event, concert or video game that allows you to virtually be in the game, concert or other event itself is an extraordinary experience.
The creation of Fantasy 360 Technologies Inc. is a natural extension of the successful track record Fantasy 6 has developed since its launch in the spring of 2015. The past year has seen Fantasy 6 sign an MOU to provide the BC Sports Hall of Fame in Vancouver a series of new galleries and exhibits featuring immersive sports technologies and innovative new VR applications around the Olympics, Football, Hockey, Auto Racing, Baseball, Basketball and more. Fantasy 6 also built a dynamic 360 Virtual Arena that was showcased at the Fan Village during the World Cup of Hockey in Toronto and the Heritage Classic in Winnipeg.
On the one hand, we're building VR games and experiences to allow fans to score on a shootout against their favourite hockey goaltender or parachute out of an airplane to save the world. And, on the other hand, we're already locked in on the ever-expanding role of VR for corporate staff training, from pilots in jet simulators to police preparing for ground situations. The combination of the two markets easily make VR one of the most robust sectors in tech.